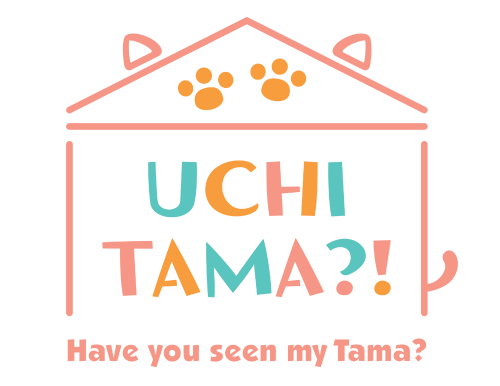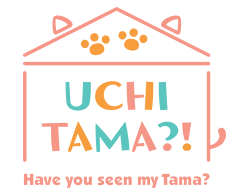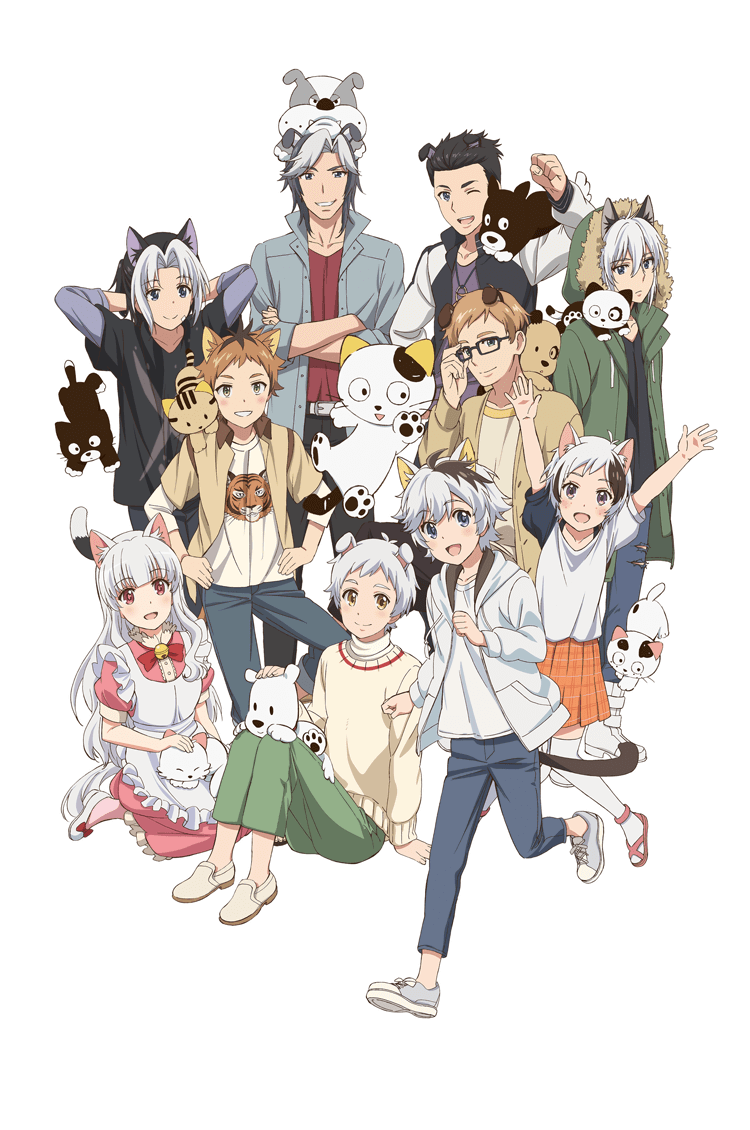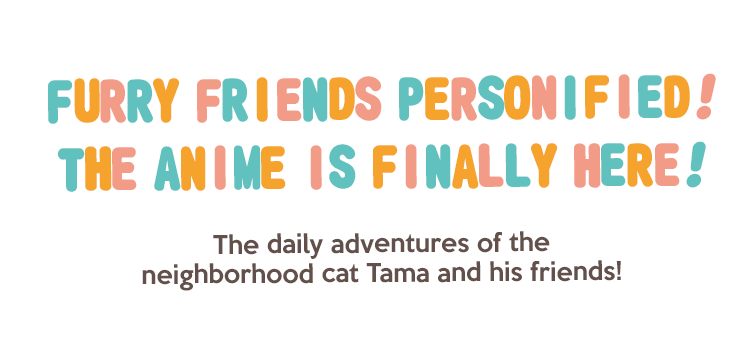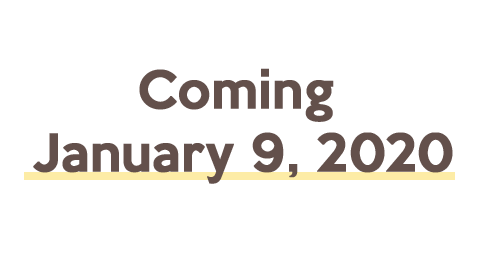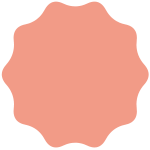 INTRODUCTION
"Tama & Friends: Have you seen my Tama?"debuted in 1983
as a popular character on stationery and accessories.
Tama, the beloved neighborhood cat
who is known for the patch on his forehead and yellow ears,
has now taken on a human form!
Featuring Tama and his quirky friends,
Uchitama is a brand-new type of heartwarming anime
that might even be the new definition of kawaii !?

In a city somewhere in Japan, there's a flyer often seen on
Third Street with a picture of a cat with a kinked tail,
bearing the words: "Have you seen Tama?"
A young boy gazes at the flyer, but he has fluffy ears on his head...!?
Watch the dogs and cats from Third Street take on a human form and get up to some mischief.
Take a peek into the wonderful lives of Tama and his friends.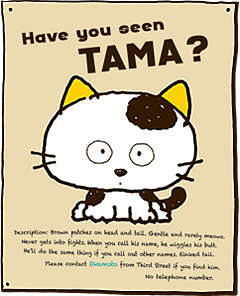 S

T

A

F

F
Original Work

Sony Creative Products "Tama & Friends Have you seen my Tama?"

Director

Kiyoshi Matsuda

Series Composition

Kimiko Ueno

Character Design

Mai Otsuka

Sub Character Design

Mayu Gushiken

Chief Animation Directors

Mai Otsuka /
Mayu Gushiken

Art Director

Atsushi Morikawa

Color Setting

Azusa Sasaki

Director of Photography

Momoko Mifune

Editing

Go Sadamatsu

Music

Tom-H@ck

Sound Director

Kisuke Koizumi

Animation Production

MAPPA / lapintrack
C

A

S

T
Tama Okamoto

Soma Saito

Pochi Yamada

Kensho Ono

Tora Kiso

Yusuke Shirai

Momo Hanasaki

Kana Hanazawa

Beh Kawara

Yuma Uchida

Koma Oketani

Tomoyo Kurosawa

Nora

Yuki Kaji

Kuro Mikawa

Yuichiro Umehara

Gon Noda

Wataru Hatano

Bull Kuramochi

Tomoaki Maeno